107 utgivelser i september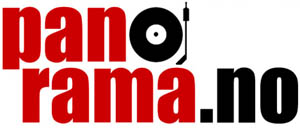 Etter en heftig festivalsommer med relativt få nye plateutgivelser i omløp, så er endelig platehøsten over oss. Det regner regelrett med høyprofilerte utgivelser i september. Blant de mest etterlengtede er nok R.E.M.s Around The Sun og produktive Nick Cave & The Bad Seeds' doble oppfølger til fjorårets Nocturma.
Popfolket får sitt med nye norske utgivelser fra lovende Annie og litt mindre profilerte Dharma. Andre spennende norske utgivelser kommer fra Ralph Myerz & The Jack Herren Band som for alvor har gjort seg bemerket på Europas festivalscener i sommer.
Vi understreker om at enkelte av utgivelsene på listen under foreløpig bare er å skaffe på import. Vi tar som alltid tar forbehold om skrivefeil, utsettelser og utelatelser, gi oss gjerne beskjed i så fall.
Adams, Bryan: Room Service (Polydor) 22.09.04
American Music Club: Love Songs For Patriots (Cooking Vinyl / Playground) 06.09.04
Annie: Anniemal (Warner) 27.09.04
Bennett, Tony: Cloud 7 (Sony) 13.09.04
Berger, Margaret: VBA (BMG) 27.09.04
Blackmore's Night: Beyound The Sunset (Steamhammer / Playgorund) 13.09.04
Boel, Hanne: Abaco 27.09.04
Bruso, Nora Jean: Going Back To Mississippi (Severn / Playground) 13.09.04
Cadillac: Magnetic City (Kong Tiki) 20.09.04
Camper Van Beethoven: New Roman Times (Playground) 13.09.04
Carlton, Carl And The Song: Live (Severn/Playgorund) 13.09.04
Cave, Nick & The Bad Seeds: Abattoir Blues / The Lyre Of Orpheus 20.09.04
Chmabers, Kasey: Wayward Angel 20.9.2004
Clash, The: London Calling (utvidet versjon) (Sony) 20.09.04
Cobra: Words Of Warning (Heartbeat Europé / Playgorund) 13.09.04
Collins, Phil: Love Songs – A Collection – Old & New 27.09.04
Costello, Elvis: The Delivery Man 20.09.04
Cradle Of Filth: Nymphetamine 29.09.04
Cranner, Alf: VBA (Kirkelig Kulturverksted) 13.09.04
Darkthrone: Sardonic Wrath (Moonfog) 10.09.04
Davis, Miles: Seven Steps (Sony) 27.09.04
Dharma: Dreamland, Baby 06.09.04
Diplo: Florida (Playgorund) 27.09.04
Diverse: Absolute Music 47 27.09.04
Dizzee Rascal: Showtime 27.9.04
Doiron, Julie: Goodnight Nobody (Jagjaguwar / import) ??.09.04
Drive-By Truckers: The Dirty South 13.09
D'Sound: Smooth Escapes, Best Of 30.08.04 (BMG)
Ekdahl, Lisa: Olyckssyster (BMG Sverige) 15.09.04
Embrace: Out Of Nothing (Sony) 13.09.04
Europe: Start From The Dark (Sony) 20.09.04
Fabian, Lara: A Wonderful Life (Sony) 06.09.04
Faithfull, Marianne: Before The Poison 27.09.04
Fixmer/McCarthy: Between The Devil… (Synthetic Symphony) 13.09.04
Garbarek, Jan: In Praise Of Dreams ECM 27
Giant Sand: Is All Over The Map (Thrill Jockey / VME) 3
Gisli : How About That? (Waterfall / Sonet) 06.09.04
Grand Drive: The Lights In This Town 06.09.04 (BMG)
Green Day: American Idiot (Warner) 20.09.04
Harcourt, Ed: Strangers 13.9.04
Harper, Ben: There Will Be A Light 20.9.04
Hayes, Darren: The Tension And The Spark (Sony) 20.09.04
Hell, Thom: I Love You 20.09.04 (Lost Boy / Sonet)
Home Groan: VBA Tuba 13.09.04
Hope Of The States: The Lost Riots (Sony) 20.09.04
Hut, William: Days To Remember 13.9.2004
International Tussler Society, The: Motorspycho Presents The International Tussler Society (Sony) 06.09.04
Isaacs, Gregory: Give It All Up (Heartbeat Europé / Playgorund) 13.09.04
Jarre, Jean Michelle: Aero ??.09.04
Jessica Fletchers, The: VBA (Tuba) 13.09.04
John Doe: Pyromantikk (Sony) 27.09.04
Jon Spencer Blues Explosion: Damage 27.9.04
Junior Boys: Last Exit 21.9.04
Jaa9 & OnklP: Sjåre Brymæ 20.9.04
Kasabian: Kasabian 20.09.04
Kelly, R.: Happy People / U Saved Me 23.08.04 (BMG)
Keys, Alicia: The Diary Of Alicia Keys – Deluxe Repackage 13.09.04
Kirchschlag , Angelika: First Encounter (Sony) 20.09.04
Kreator: VBA (Playgorund) 27.09.04
Lamb Of God: Ashes Of The Wake (Sony) 27.09.04
lang, k.d.: Hymns Of The 49th Parallel (Warner) 27.09.04
Los Lonely Boys: Los Lonely Boys (Sony) 20.09.04
Lyfe: Lyfe 268-192 (Sony) 20.09.04
Mae, Vanessa: Choreography (Sony) 13.09.04
Megadeth: The System Has Failed 13.9.2004
Moluna, Juana: Tres Cosas (Domino/Playgorund) 13.09.04
Monheit, Jane: Taking A Chance On Love (Sony) 27.09.04
Mooney Suzuki, The: Alive & Amplified (Sony) 20.09.04
Mortiis: The Grudge (Earache) 22.09.04
Moyet, Alison: Voice 06.09.04 (BMG)
O-Zone: Disc-O-Zone (Bonnier) 09.09.04
Ole Ivars: VBA (Tylden) 08.09.04
Ottesen, Janove Francis' Lonely Nights (EMI / Virgin) 27.09.04
Paus, Ole: En Bøtte Med Lys (Sony) 20.09.04
Pearl Jam: Greatest Hits 27.09.04
Pekka Volt: Whipped Cream (Kong Tiki) 13.09.04
Polyphonic Spree, The: Together We're Heavy (Absolute Maketing / Playground) 13.09.04
Povo: VBA (Raw Fusion / Playgroud) 13.09.04
R.E.M.: Around The Sun (Warner) 04.09.04
Rainstick Orchestra: The Gloating Glass Key In The Sky (Playground) 06.09.04
Ralph Myerz & The Jack Herren Band: Your New Best Friend 27.09.04
Rhapsody: Symphony Of Enchanted Lands Pt. 2 (Steamhammer) 27.09
Ringenberg, Jason: Empire Builders (Playgorund) 06.09.04
Saga: Network (Playgorund) 20.09.04
Sandy Mouche: Whie Lucky Dragon (Playground) 20.09.04
Saxon: Lionheart (Playground) 20.09.04
Saybia: These Are The Days (EMI Danmark) 13.09.04
Seether: Disclaimer 2 (Sony) 06.09.04
Simmonds, Stephen: This Must Be The Ground (Playground) 13.09.04
Sister Flo: Tragician's Hat (Playground) 13.09.04
Sixtoo: Chewing On & Other Miracles (Playgorund) 20.09.04
Sons And Daughters: Love The Cup (Playgorund) 06.09.04
Soundtrack: De-Lovely (Sony) 27.09.04
Stone, Joss: Mind Body & Soul (Virgin) 27.09.04
Sunn O))): White2 (Southern Lord/VME) 03.09.04
Super Numeri: The Welcome Table (Ninja Tune) 27.09.04
Swazyk: Loops From The Bergerie (Playground) 13.09.04
Thrills, The: Let's Bottle Bohemia (EMI) 22.09.04
Toto: The Essential (Sony) 13.09.04
WE: Smugglers 13.09.04
Welle Erdball: VBA (Playgorund) 20.09.04
White, Tony Joe: The Heroines 06.09.04 (BMG)
Williams, John: The Essential Guitar Album (Sony) 20.09.04
Wilson, Brian: Smile (Warner) 27.09.04
Wu-Tang Clan: Legends Of The Wu-Tang 13.9.2004
Yorkston, James: Just Beyound The River 27.09.04
Yo-Yo Ma: Yo-Yo Ma Plays The Music Of Ennio Morricone (Sony) 27.09.04
* VBA = vil bli annonsert