Etter en omhyggelig utregning er vi i Panorama nå klare til å kåre årets beste plater! Øverst på listen: Norsk, norsk, norsk og norsk!
I forrige uke leverte ni av Panoramas bidragsytere og venner sine personlige årslister. Disse har dannet grunnlaget for kåringen av 2020s aller, aller beste musikkalbum.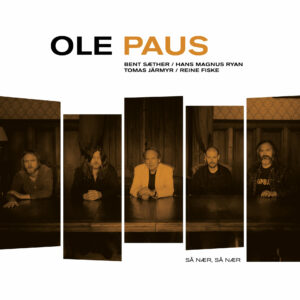 I et usedvanlig tett heat klarte årets beste skive det kunststykket å vinne kåringen uten å toppe noen av de individuelle albumlistene. Allerede i januar kom denne platen ut, et samarbeidsprosjekt mellom to av norsk musikkbransjes virkelige veteraner; Ole Paus og Motorpsycho. Til sammen har de gitt ut musikk i mer enn 80 år!
Motorpsycho tok dessuten tredjeplassen i kåringen – bare The Good, The Bad and The Zugly klarte å skvise seg imellom. Og på fjerdeplass kom comebackalbumet til Annie, som i skrivende stund leder Billboards leserkåring over årets beste popalbum.
Dette er Panoramas offisielle årsliste for 2020
1.
Ole Paus og Motorpsycho
– Så nær, så nær
2.
The Good, The Bad and The Zugly
– Algorithm & Blues
3.
Motorpsycho
– The All Is One
4.
Annie
– Dark Hearts
5.
TOPS
– I Feel Alive
6.
Fiona Apple
– Fetch the Bolt Cutters
7.
Odd Nordstoga
– Fatig Ferdamann
8.
Andy Shauf
– The Neon Skyline
9.
Bright Eyes
– Down In The Weeds, Where The World Once Was
10.
Daniel Romano
– How Ill Thy World Is Ordered
11.
Jonathan Wilson
– Dixie Blur
12.
Kvelertak
– Splid
13.
Khruangbin
– Mordechai
14.
Laura Marling
– Songs for Our Daughter
15.
LÜT
– Bangkok Nonstop
15.
Phoebe Bridgers
– Punisher